about us
Sustainable, mindful and innovative
Founded by Barbara Sor, Swimsor is a contemporary, high-quality clothing brand, designed and produced in Slovenia. The swimwear is made with ECONYL® regenerated yarn from nylon waste. Swimsor is mindful of creating demand-only stock, uses only European based workforce, which is active in its creation process and focuses on transparency, female health, and innovation while designing high quality, flattering, modern, and contemporary swimwear.
OUR PHILOSOPHY
We believe in transparency and want to give you access to the full story behind our high-quality, low-impact, long-lasting products. Swimsor's brand is all about conscious consumption and mindful consumership. We want our customers to wear our pieces for years, even decades, to come. That's why we use ECONYL® yarn, a 100% regenerated nylon fiber made from nylon waste otherwise polluting the Earth, like fishing nets, fabric scraps, carpet flooring and industrial plastic. ECONYL® regenerated nylon is exaclty the same as fossil-based nylon and has the potential to be recycled infinitely, without ever losing its quality. The pieces are sewn in a renowned factory of lingerie and swimwear in Slovenia. Swimsor doesn't hide its origin but emphasizes it.
OUR VALUES
Social and enviromentaly responsible
The world is our home and it is our responsibility to leave it better than we found it. Everything we do, from creating sustainable products to building communities, is based on that principle. That's why we take a direct-to-consumer approach, working directly with our artisans and cutting out traditional retail markup, to pass on the savings to you. We believe in great design, not overhyped labels
  Swimsor's production is environmentally sustainable and socially responsible, including minimizing the impact of transport with local production, using recyclable and compostable materials for byproducts, producing very little waste from the material itself and ensuring worthy work conditions for our seamstresses, which are included in the pattern making and design processes.
Happy Customer
We cherish our customers so taking
the time to answer all of your
Questions is very important to us.
Award winning
We received the Elle style awards 2020
for the best Sustainable approach.

Female owned
We are a small team of hardworking women,
designing and developing products
catering to the needs of women.
Our mission
To inspire
Our mission is to make every decision with the highest regard for the people and our planet. We promise you transparency and reliable information so that you can feel confident in the quality and impact of your purchase. A promise to not only use renewable and sustainable fibres but also use ethical manufacturing. By using ECONYL® regenerated nylon we contribute to reduce the global warming impact of nylon by up to 90% compared with the material from oil. By knowing our manufacturing team personally, we can assure you they maintain a high standard of ethics and environmental responsibility. Because the production is small we check the quality of every item personally to assure you high standard with each purchase. We want to raise awareness and inspire customers to make better choices. Swimsor gives back a portion of proceeds directly to environmental organizations that help to protect our oceans.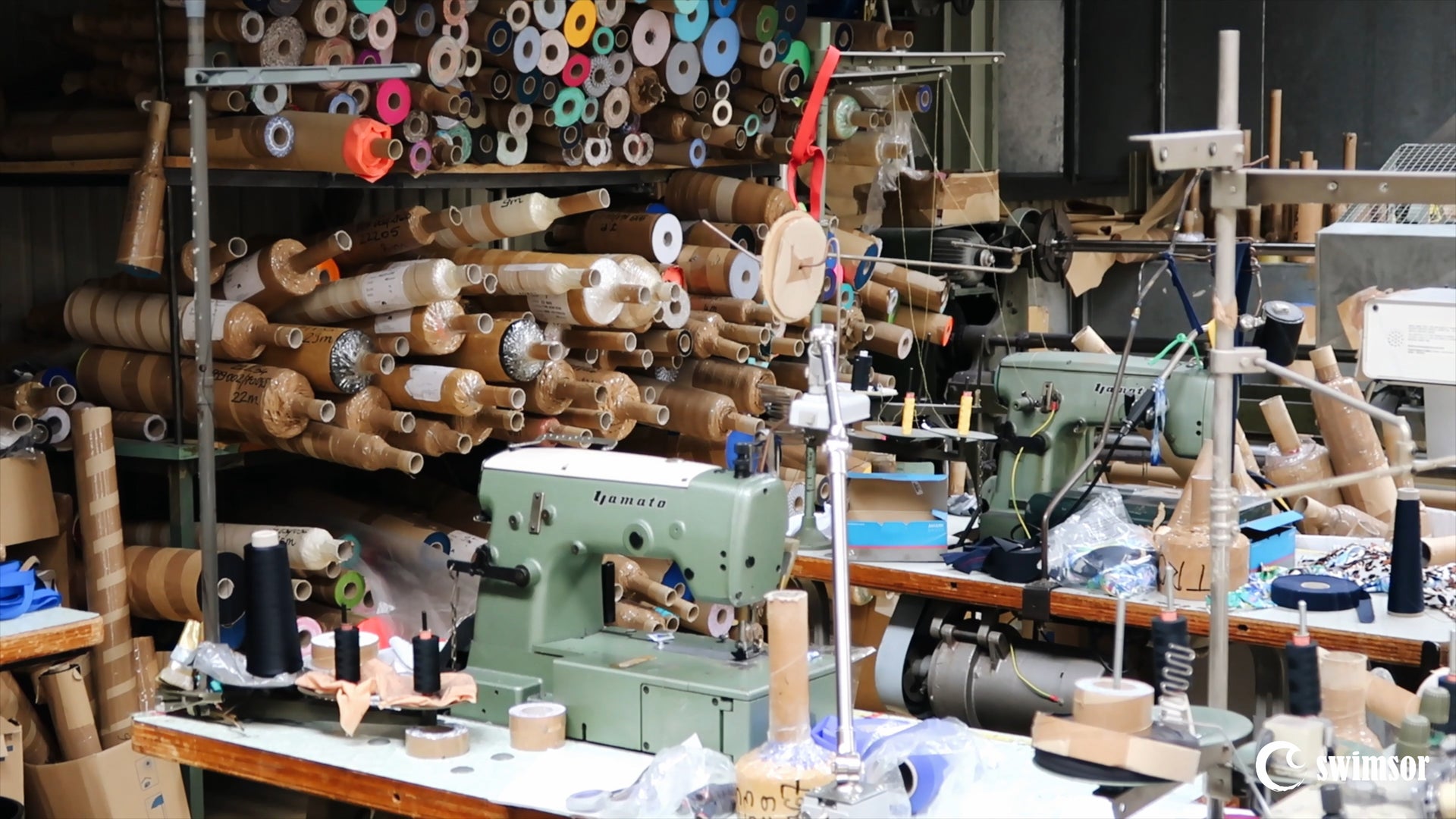 the founder
Our Origins
Our founder, Barbara Sor is an international fashion model, designer, scout, and producer. Her vast experience in the fashion industry in the past 8+ years and pursuit of a healthier and more sustainable lifestyle led her towards developing truly innovative and responsible products.
 Ever since I can remember I loved fashion. As I kid I would design and sew little outfits for my Barbie dolls. I started working in the industry as a model and had the opportunity to travel the world and see the business from that perspective. Working as a model I didn't think of the impact it has on our planet but I saw the condition it was in. It was only when I started studying fashion design and did my research I discovered the industry's dirty secrets.
 They pollute our clean water with pesticides and dyes that are used to create the textile. They exploit garment workers in third-world countries who often aren't paid fairly earning just 1-3$ a day. And the life cycle of this clothing ends at a landfill. Remember that thanks to the chemicals and finishing agents, used textile waste is toxic waste. Landfill toxins go from the clothes to the streams, rivers, and oceans which then get taken up by all the beautiful marine life. Ending this vicious cycle is not going to be easy but I believe we need to look after our world for future generations so I want to dedicate this brand to a better tomorrow.